How To Get Your First 5 Middy Subscribers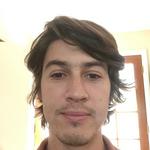 Updated by Jack Keough
Did you know that as a music teacher you could be making a passive income from your curriculum while offering more value for your students?  At Middy, we've made this possible!  We are an interactive music education platform that creates tools designed to empower music educators like you.  
This is all possible by creating interactive versions of your curriculum. It's easy to do and it gives your students an engaging experience supported by real-time feedback, while giving you insights on the next best steps for your students' growth.
To teach with Middy, you start by creating a custom-branded channel, sort of like Youtube. You can monetize your channel and sell new or existing teaching materials through our subscription-based service. 
Once your channel is up and running, you'll need to promote it to get subscribers.  This can be a daunting task, but setting a goal of five subscribers and working up from there is a great way to get started.
There are a few proven strategies for promotion. The first and easiest way is through word of mouth.  Start by letting your students know that you have a Middy channel. If you are already working one on one with a student, you can assign them their practice material through Middy.
Then, you can promote yourself on social media platforms. Let's go through how to do this on Youtube, Instagram and Facebook.  
On Youtube, posting music education videos is a great way to get noticed by potential students. For example, create a lesson about a chord progression and let the audience know that they can play along to this exercise with sheet music and feedback on your Middy channel! Withholding information from your videos and including it in your Middy content is a great way to incentivize potential subscribers. Whenever you do, just remember to post a link to your Middy channel in the description and encourage your viewers to subscribe to it to learn more.
On Instagram, try sharing content your students will find valuable such as practice tips, finger warm ups, and chord progressions. You can provide a link to your Middy channel in your bio and let people know to go there if they're interested in learning more. Using hashtags like #musiceducation or #piano will help to associate your account with similar accounts and attract the right viewers. 
Lastly, let check out Facebook as a tool for promotion. Joining and engaging with groups interested in music and especially the instrument(s) you teach is a great way to become part of the community. When you're established in this online music scene, try posting about your Middy channel and what you offer through your lessons.
Whichever platforms you use, the most important tip to remember is to stay active! Post content regularly and build relationships with your followers. Comment on their posts,  reply to their comments, and share their content. If you don't already have an account on Middy,  go to middy.com/teach to get your own Middy channel.