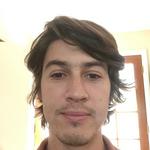 Updated by Jack Keough
One of the main types of exercises you'll find on Middy is a piano exercise. When you open the page you will see this.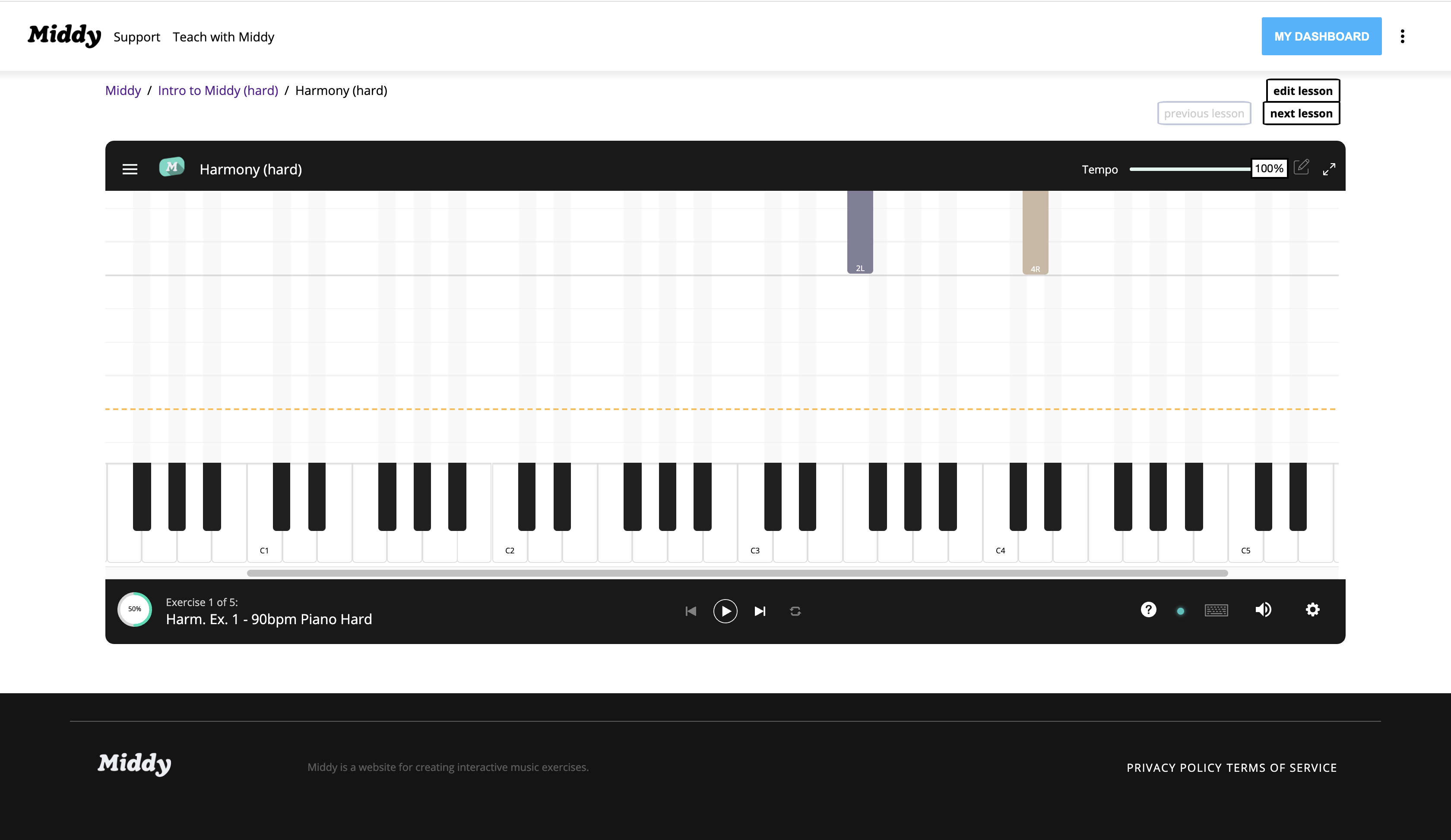 The goal of the exercise is to play the notes that are in the exercise at the target tempo. At the end you'll get a score based on your accuracy. Before you get started, you want to make sure to connect a MIDI controller. We recommend you use a MIDI keyboard, but if you don't have one you can start learning with your computer keyboard.
Connect a device
Connect your MIDI keyboard to your device
Detect your keyboard by clicking here
Once your keyboard has been detected, you're all set!
Having trouble detecting your keyboard?
Click here for more details.
You can use your computer keyboard to play along with any exercise.
To see how computer keys correspond to piano keys, press the computer keyboard button on the bottom right of the interface.
Tempo
The tempo slider allows you to adjust the speed of the exercise

Adjusting volumes
In the mixer, you can adjust the volume of your keyboard, the metronome, the backing track and the overall(Master) volume.
To open the mixer, simply hover over speaker symbol in the bottom right of the interface.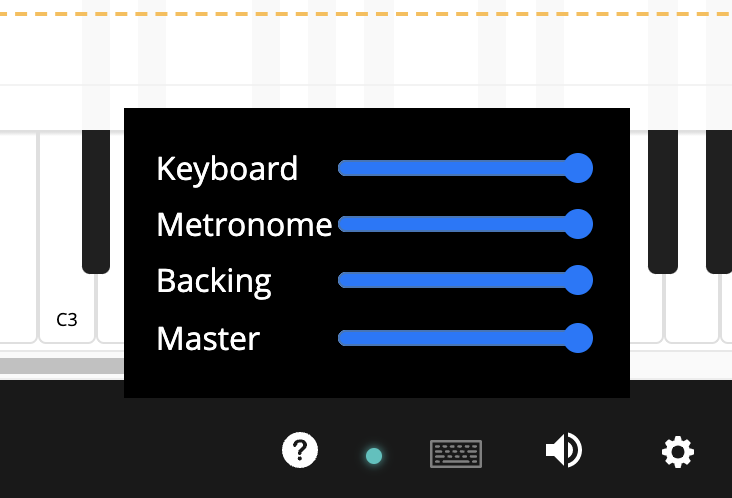 Note Accuracy
Correct notes display as

green

Early releases display as

yellow

Late releases display as

orange

Missed notes display as

red

The score recap gives you feedback on how you did!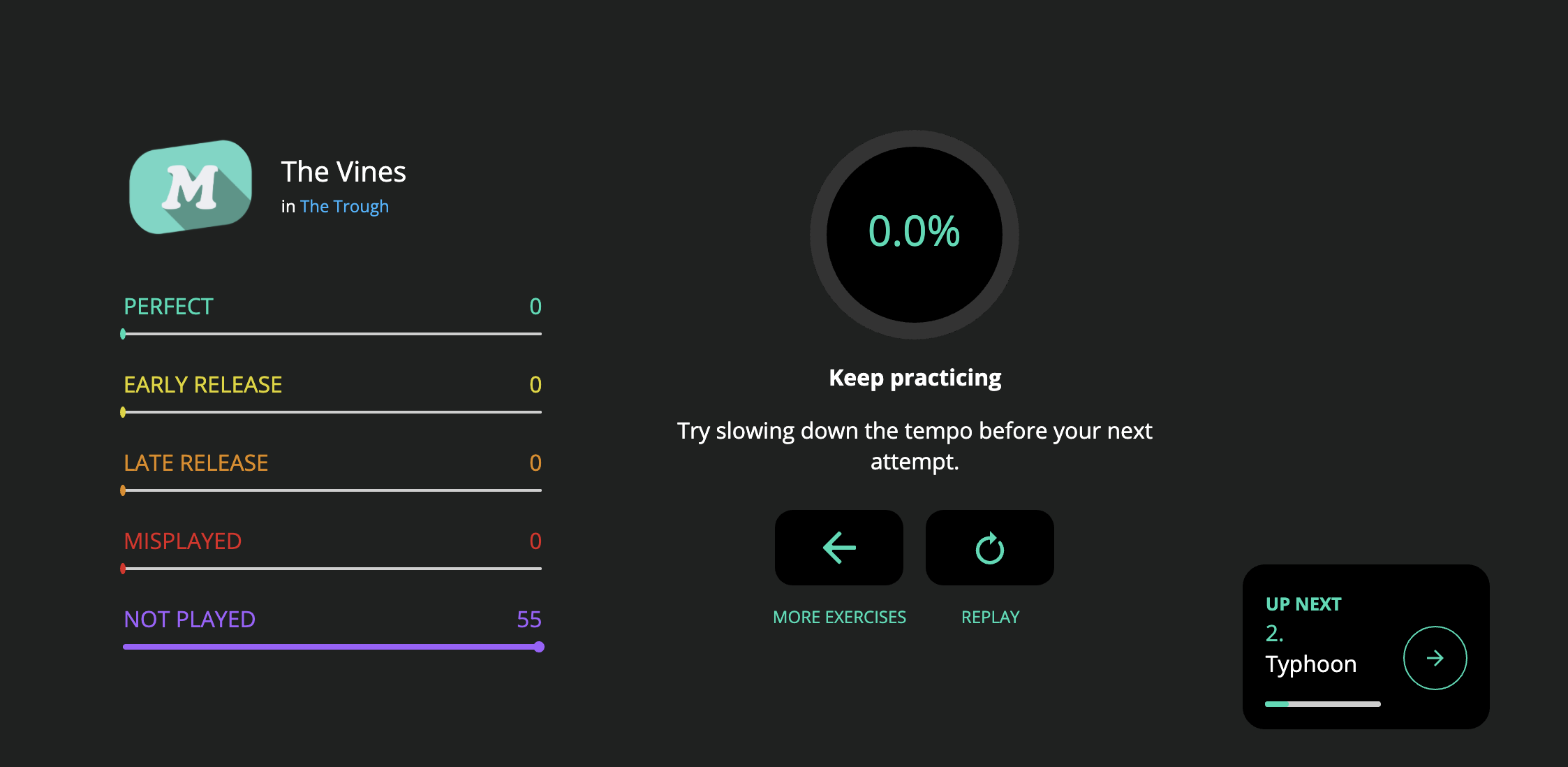 Pick a different exercise
You can pick a dropdown menu of new exercises by clicking on the three horizontal lines in the top left of the interface.

The green line beneath the exercise titles shows your progress on each one.
To play a new exercise, click on its title.
Looking for more?
Check out our article on transcription exercises here.