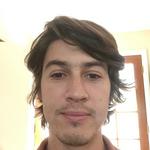 Updated by Jack Keough
Middy started out as a keyboard tool designed to solve one very important issue for LA Based music production school, Icon Collective. Icon Collective was looking for a tool to teach piano that didn't require the ability to read sheet music. Inspired by the piano roll of Ableton Live, we developed Middy's piano tool. What we discovered was when the curriculum became more advanced, the need for sheet music arose, and so the ability to switch between the piano roll and sheet music was developed.
We found that where we really excel is in collaboration with schools and teachers like yourself to find solutions to fit your particular needs.
Our mission is to bridge the gap between music education and creation through the development of interactive tools designed to keep students creative.